Shaping the iiNet customer experience
Most ISPs invest a great deal of time and budget in acquiring new customers but often ignore the customer once they're 'over the line'.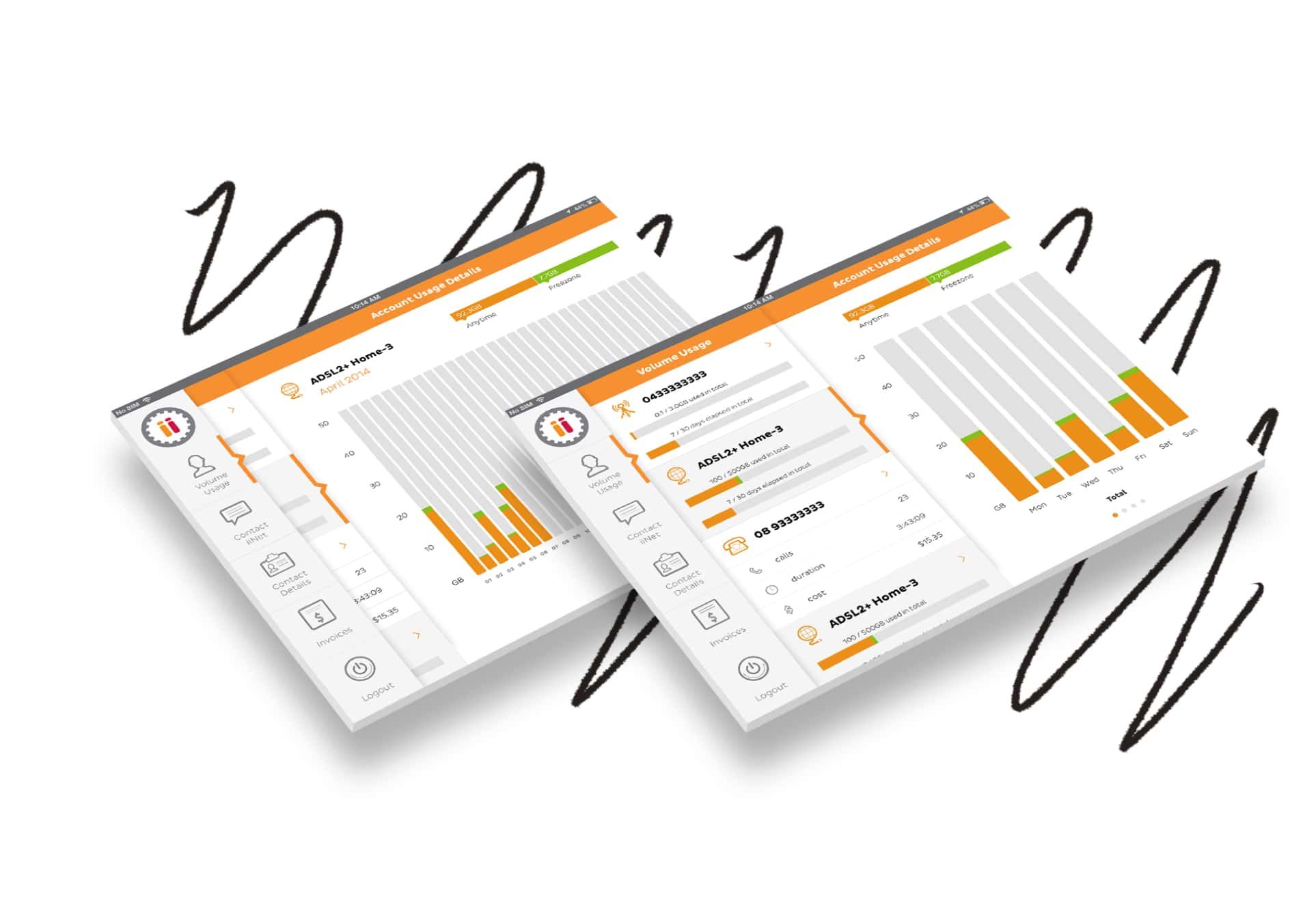 Challenge
Differentiate iiNet from its competitors by creating an optimum customer service experience, not just at sign-up, but through every key touchpoint, too.
Insight
With customers accessing information via web, mobile and an app, we needed to pool strengths with our sister company Adapptor and iiNet themselves to deliver a functional, integrated result via a single team approach.
Solution
A brand new iiNet welcome website, mobile site, self-service 'Toolbox' and app that provide a streamlined and helpful user experience.
Background
iiNet is Australia's second largest DSL Internet Service Provider (ISP) and a leading challenger in the telecommunications market. With staff across four countries, the business supports over 1.3 million broadband, telephony and Internet Protocol TV (IPTV) services nationwide.
Framing the opportunity
Most ISPs invest a great deal of time and budget in acquiring new customers but often ignore the customer once they're 'over the line'. With iiNet using customer service as a key differentiator for relatively homogenous telecom services while also rapidly growing market share through acquisition of its competitors Westnet, TransACT and Internode, we focused our efforts on improving the customer experience from sign up and onboarding through to account management and troubleshooting.
Collaborative 'single team' approach
We worked collaboratively with a range of iiNet departmental stakeholders including marketing, network, call centre, web channel, iiNet labs (innovation team) and mobile solutions—as well as our sister agency Adapptor on the mobile development components. This 'single team' approach lead to a greater ownership of the outcome for all teams as well as a greater understanding of our respective team capabilities.
Solutions
A brand new iiNet Welcome Site
We redesigned the experience of becoming an iiNet customer through a single purpose website designed to act as a compass for all new customers. Supported by brand messages and functional design, the site was designed to create an interesting, helpful and easy user experience for customers looking for onboarding help and support.
Our work included a collaborative planning phase, content mapping, paper prototyping, screen prototyping, design and front end development; a finished HTML prototype was handed over to the iiNet development team for implementation.
A mobile web experience worth shouting about
With a rapidly growing proportion of customers accessing the iiNet site via mobile device, it become critical for the business to address its version 1.0 mobile site. This business who had the project scheduled for some time but lacked the resource capacity and responsive site design capabilities to deliver on the project. Following a collaborative planning phase, we scoped, designed and developed a new mobile experience.
Redesigning the customer 'Toolbox' experience
A massive web property, the iiNet Customer Toolbox houses all self service functionality including account transactions, web mail, product order status, freezone access and other customer only services. With iiNet's consistent and rapid growth, the Toolbox IA had become unnecessarily complex.
After conducting a large-scale digital card sorting exercise, we revamped and simplified the IA and redesigned the user interface to provide a more contemporary look and streamlined user experience.
An app that's all grown up and fit for the formal
With iiNet's Toolbox all cleaned up, we turned our attention to her younger sister, the customer support mobile app. Like all younger sisters, she was borrowing from her sibling's wardrobe - but many of these features didn't fit properly.
The app refresh had been on iiNet's to-do list for some time; having limited mobile technical expertise and increasing day-to-day work servicing the growing telco's needs, they enlisted us to provide UX & interface design and Adapptor to rebuild the app from scratch.
With iOS and Android versions, the app enables customers to quickly access key account information, view current call centre wait times and request a call-back from the next available customer service representative with the tap of a button. The bright and intuitive user interface features real-time graphs of service usage (broadband, telephone and mobile) alongside account details and billing history.
Related Posts and Client Stories